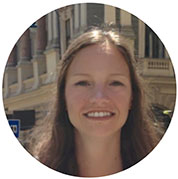 Executive Director

Inga has multi-disciplinary experience in a range of community development and non-profit initiatives, in Canada and abroad. Inga's work has ranged from coordinating support programs for impoverished communities to the development and implementation of Social Network Analysis (SNA) tools.
She worked closely with the project lead on the Northern Community Legal Clinics feasibility study and the Southwest Community Clinics exploration of collaborative delivery models, conducting surveys and applying Social Network Analysis mapping to inform the overall project outcomes.
Formation of Multi-sectoral Cochrane District Social Planning Council. Inga worked as part of a team to develop the social development capacity for the Cochrane District. Applying qualitative research methods and designing and developing a multi-sectoral SNA study and producing maps which were used to engage and guide stakeholders through the planning process.
Marginalized Communities. As a poverty reduction coordinator at the Social Planning Council of Sudbury, Inga was involved in a number initiatives and projects whose aim was to address issues facing people living in poverty. She led the local initiative, in partnership with three other communities, to develop a practice model for Engaging Marginalized Communities in Better Health Outcomes. Inga engaged and supported people experiencing marginalization in civic planning such as a municipally led Health Impact Assessment and the Social Assistance Review.
Inga graduated from Wilfrid Laurier University with a Bachelor of Arts, double major degree in Political Science and Development & International Studies. Inga's interests and motivations for understanding the way society functions began early as a youth having resided in five different countries. She uses innovative thinking and has a deep appreciation for arts/culture and the environment. Her interests have led her to seek out employment in diverse areas including working with a group organizing an international arts/cultures festival, a marketing position at local artists' cooperative, teaching literacy to adults as well as teaching young children in a small school in Mexico. She has studied German in Vienna and completed an Arboriculture program at Sir Sandford Fleming College.